This initiative is located in the valley of the Geul, between the villages of Valkenburg and Gulpen, in the South East of the Netherlands. This uniquely diverse area is characterised by a mix of species rich chalk grasslands, more intensively used grasslands with hedgerows and pastures with their borders, all in a hilly setting. Road verges can act as corridors within the landscape, and water retention sites (used during rainfall peaks) are a potential habitat for bees.  
Figure right: the area where the initiative 'Boshommellandschap Geuldal' is located, indicated in yellow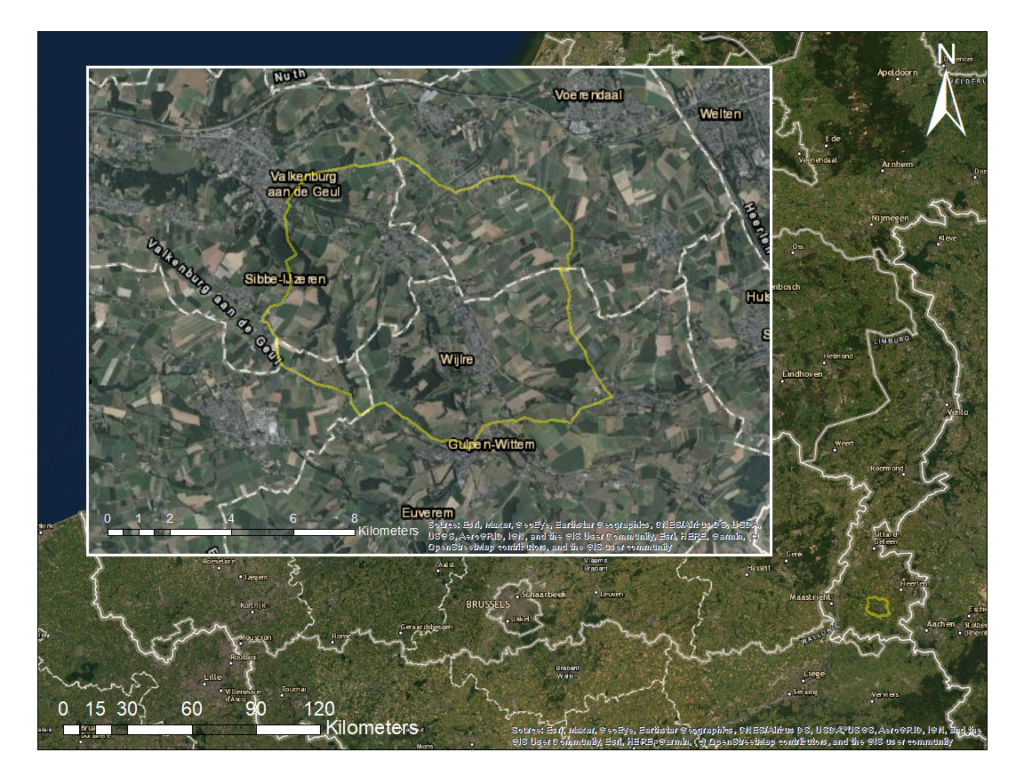 To help bees survive it is essential to offer food sources (=flowers) during the whole flight period of the bees. What we think could be improved in the Geuldal is the flower availability in extensively managed grasslands and flower strips in late spring and the start of summer. The large diversity of habitats in this landscape has the potential to offer these food sources. However, previous management may not have been optimal. That is what we are going to change!